My 3rd Vacation - Lake George, NY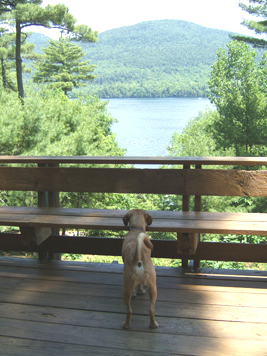 This year for my 3rd vacation, Mama and Daddy
took me back to Lake George, NY.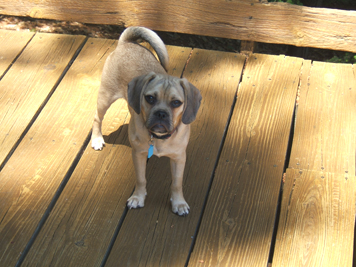 Kody got to come too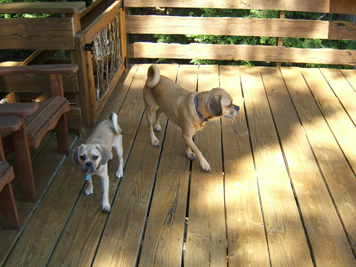 We had a big enclosed deck to play on.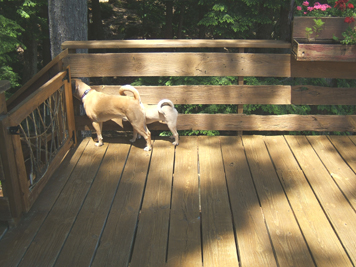 It was fun having my brother along to play with.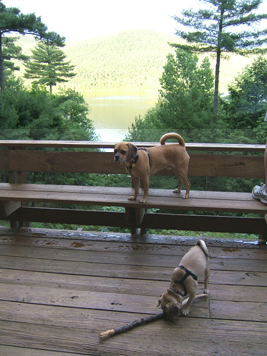 My brother Kody is obsessed with sticks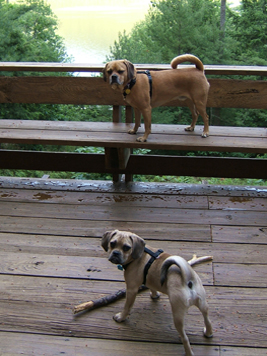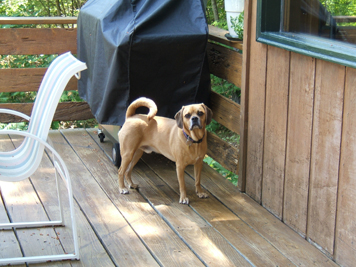 We cooked on the grill...a LOT!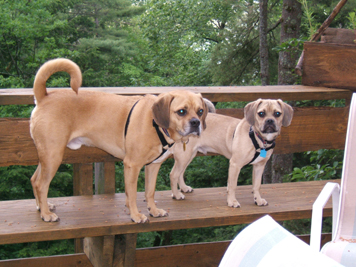 It rained a LOT but we still got to go outside and down to the lake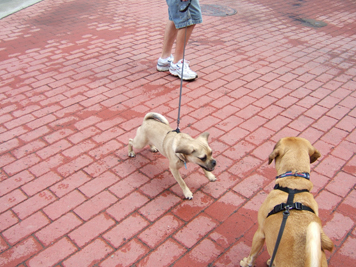 Kody got to go on his first walk in public down in Lake George Village