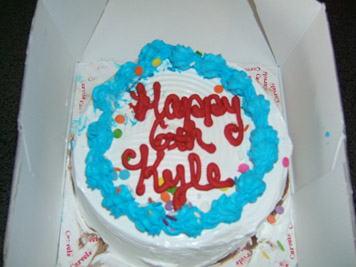 Happy 6th birthday to me!!!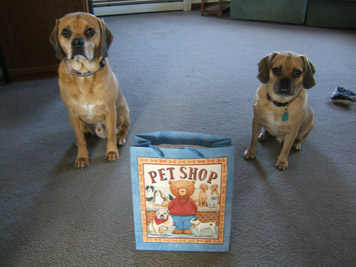 Time to open my gift bag...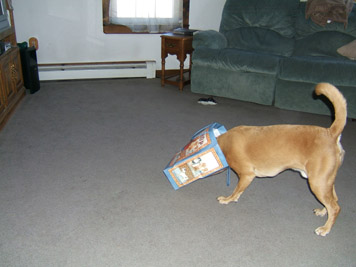 What is in here ....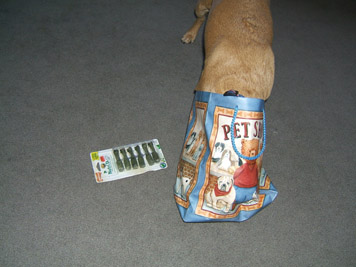 I found Nylabones but I'm going in for more...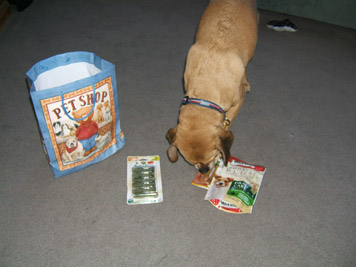 mmmmm....more treats for me!!!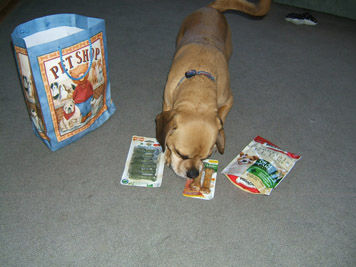 This one smells so goood...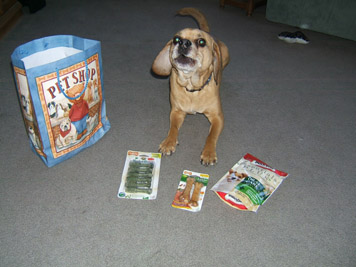 It was worth a howl!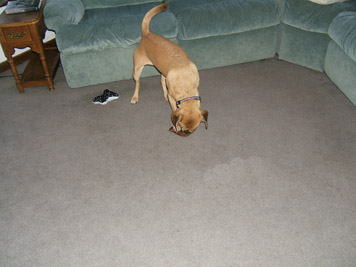 Ahhh...finally my piggie ear!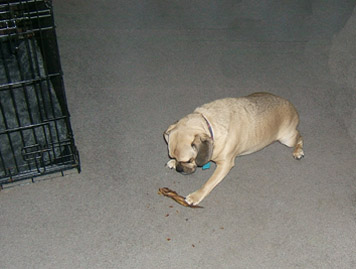 Kody got one too.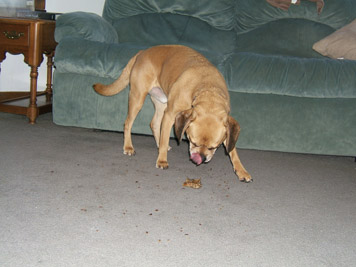 What a yummy mess!!!