Kyle & Kody Christmas 2008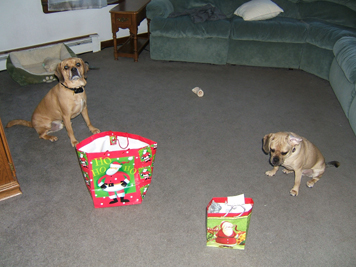 This year Kody and I got our own gift bags for Christmas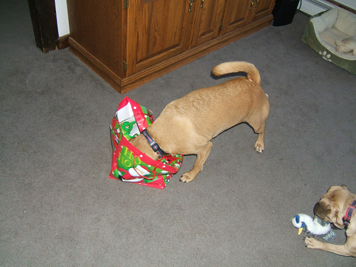 I like to get everything out of the bag, Kody just wants to play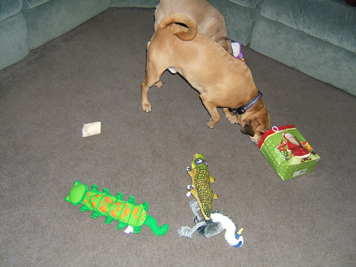 Is there anything left in Kody's bag?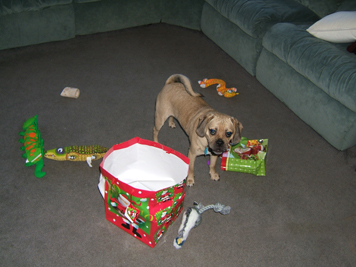 There were LOTS of toys this year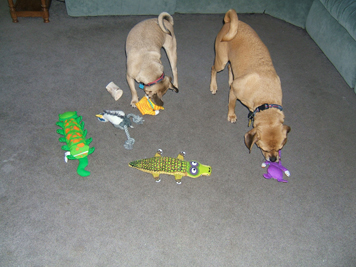 No I get twice as many because we can share them

This one we can play Tug O War with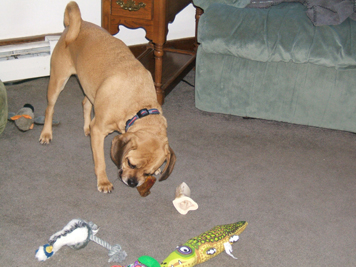 And of course my favorite...a Piggie Ear!!!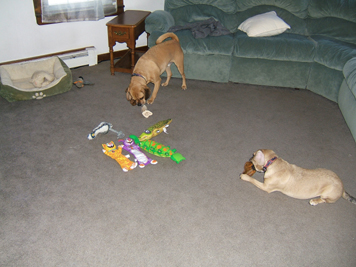 Kody likes them too...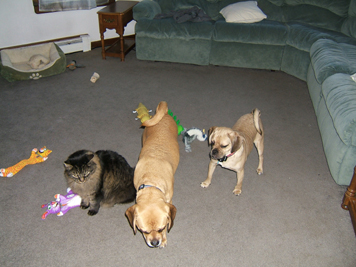 Kozmo wants to play too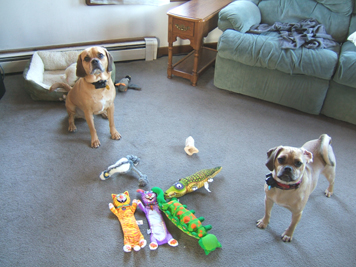 We must have been REALLY good this year
!