Kyle & Kody Christmas 2011
Merry Christmas!!!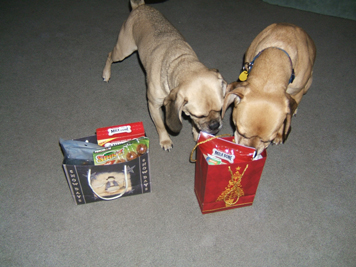 Time for our presents!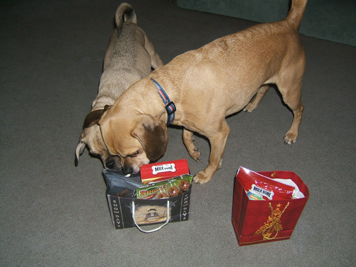 Something smells yummy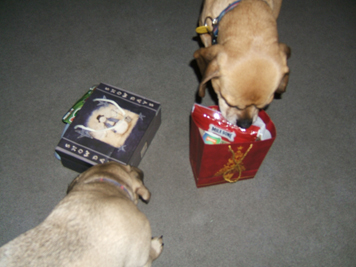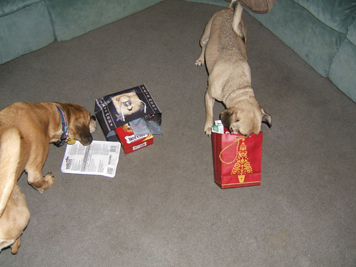 Lets pull out our gifts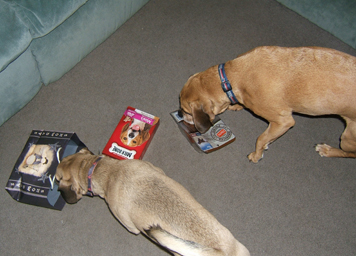 Kody is getting good at emptying the gift bag this year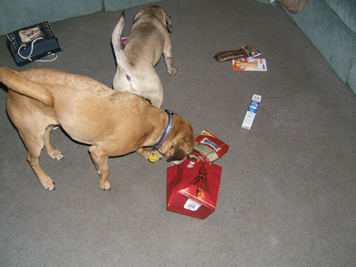 Wow there are LOTS of treats in here!!!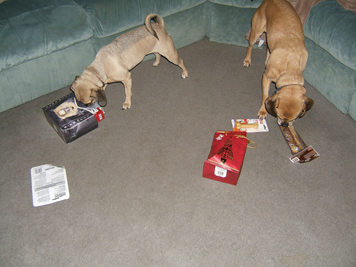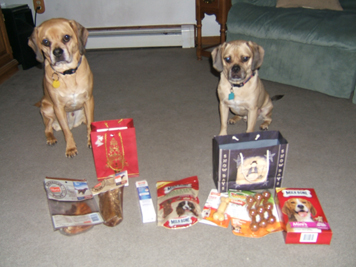 We got a bunch of treats, toys...and toothpaste!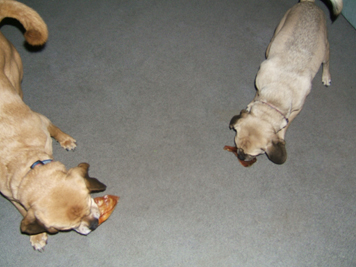 Mama let us have a piggie ear!!!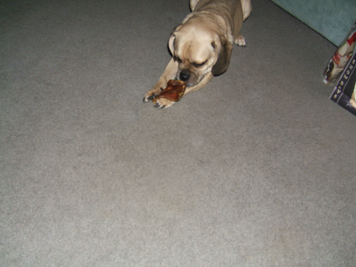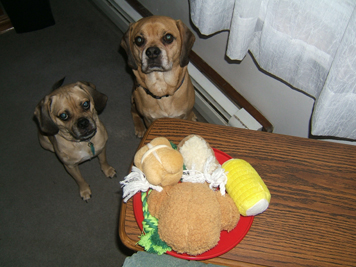 We also got a present from Cousin Eagle.
It looked like a turkey dinner...But it was really stuffed toys!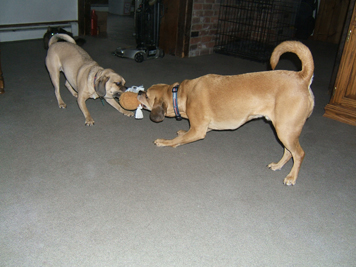 We played tug-o-war with the turkey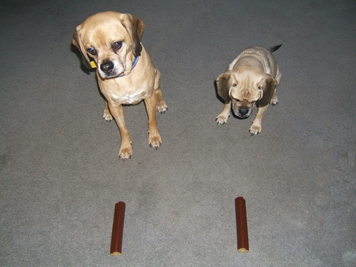 Nana also gave us special treats!!!
Mama made us wait patiently for them.