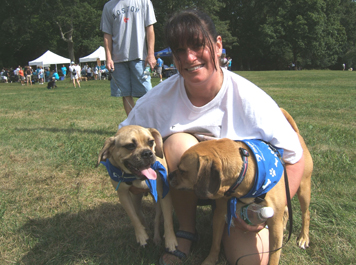 Mama and I participated in the MSCPA Walk for Animals
again this year and Kody walked too.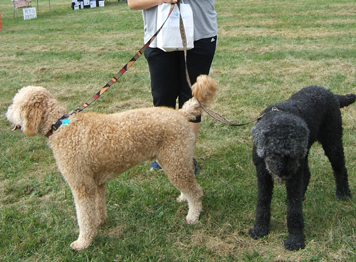 Our new friends Fenway and Ridge walked with us...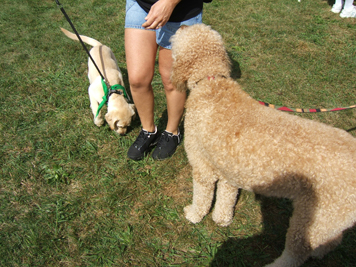 ...and our other new friend Sam walked too.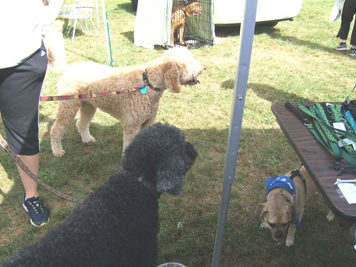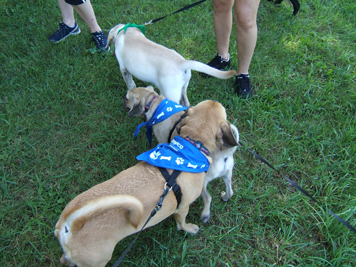 Sam is just a puppy like Kody so they played together a lot.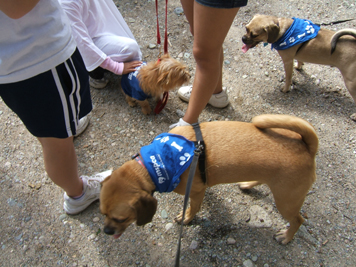 We met all types of new doggies...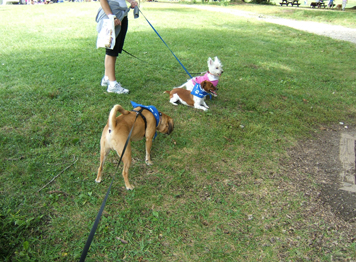 There were doggies everywhere...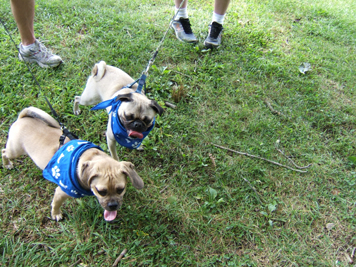 ...Kody made friends with a Pug (they were almost the same size!)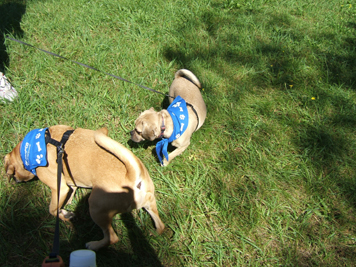 There were lots of places to go exploring...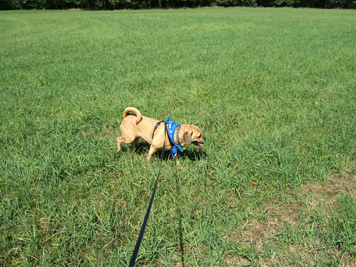 ...and big fields to run around in.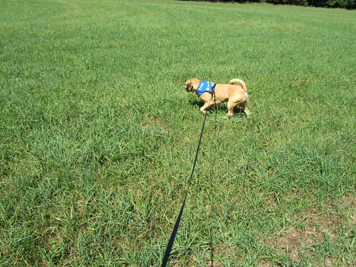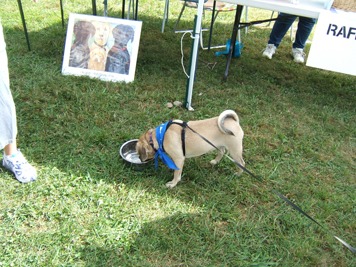 It was very sunny and hot so they made sure we had lots of water.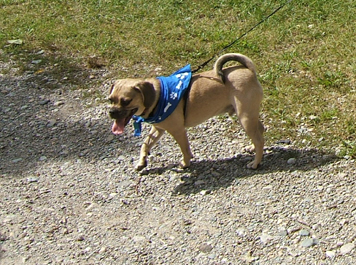 Kody had fun on his first MSPCA walk.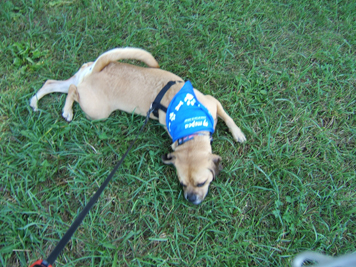 But boy were we tired afterwards!